Dear Students,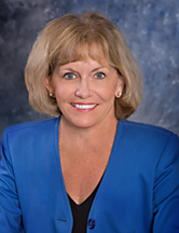 Welcome to Polk State College! We are one of 28 public colleges in the Florida College System offering associate in arts, associate in science, associate in applied science, and selected baccalaureate degree programs, as well as certificate and applied technology diploma programs for students wishing to master skills for immediate employment in many high-demand areas. In addition to a variety of certificate and degree programs, our Corporate College customizes training programs for our business and industry partners, and is the ideal setting for working professionals to stay current in their fields. Our fundamental mission here at Polk State College is to provide students with a world class education.

As you read through our catalog, you will see many options designed to meet your educational needs. You may be particularly interested in our new baccalaureate degree programs, with the Bachelor of Applied Science in Supervision and Management degree program offering three options for specialization and designed specifically for associate degree program graduates or the Bachelor of Science in Nursing offered to students with an associate in science degree in nursing and a Florida registered nursing license. If you plan to transfer to another institution after completing your associate's degree, Polk State College has strong articulation agreements with all Florida colleges and universities to ensure a seamless transition. Another option is our Collegiate High School program, which offers qualified high school students the opportunity to earn a high school diploma and college degree concurrently. We also offer college preparatory courses, an Honors Program, student activities, clubs, intercollegiate athletics, arts, and student leadership opportunities, which are available on both the Lakeland and Winter Haven Campuses. We also have excellent cultural events and activities throughout the year.

Everyone at Polk State College is absolutely committed to your success. Our smaller class sizes create more opportuniti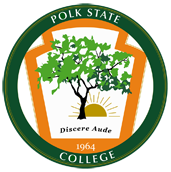 es for interaction with your peers and professors, and our state-of-the-art 21st century technology provides a current, competitive edge with which to excel in any specialization. In every class you will receive instruction from outstanding faculty who are experts in their disciplines and dedicated to the teaching profession. In addition to face-to-face classes, we also offer most General Education courses and many program-specific courses online to best fit your busy schedule.

Our commitment to your success extends beyond the classroom. Our Student Services staff and the professionals in our libraries and Teaching/Learning Computing Centers are dedicated to supporting you in achieving your goals. On behalf of the faculty and staff, I welcome you to explore the exciting possibilities that await you here at Polk State College and encourage you to visit one of our campuses or centers to talk to faculty, staff, and students about how PSC can change your life. We look forward to assisting you in achieving your educational and career goals. For more information about enrolling at Polk State College, please call 863-297-1090.


 
Sincerely,



Eileen Holden, Ed.D.
President