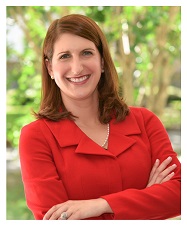 Dear Students,
Polk State College has prided itself on providing access to affordable, quality higher education to Polk County for more than 50 years.
Polk State graduates have gone on to achieve higher degrees and fill critical workforce needs in jobs with high wages. They become leaders in our community who emanate pride for their state college.
Here at Polk State, you have endless opportunities to receive an exceptional education.
Polk State offers the Associate in Arts degree, which is designed for students interested in pursuing a four-year bachelor's degree. This degree is fully transferrable to the State University System.
The College's Associate in Science degree is designed to lead directly to employment opportunities in various fields including nursing, emergency medical services, and criminal justice. This degree also qualifies graduates for admission to certain baccalaureate degree programs at Polk State.
The College offers a handful of bachelor's degrees: the Bachelor of Applied Science in Supervision Management, Bachelor of Science in Nursing, Bachelor of Science in Criminal Justice, Bachelor of Science in Aerospace Sciences, Bachelor of Science in Elementary Education, and Bachelor of Science in Early Childhood Education.
In addition, numerous certificate and applied technology diploma options, as well as a variety of customized workforce training programs are offered through Polk State Corporate College.
Polk State also operates three charter high schools: Polk State Chain of Lakes Collegiate High School, Polk State Lakeland Collegiate High School, and Polk State Lakeland Gateway to College Collegiate High School. These schools allow students to complete their high school diplomas while also earning college credits.
There truly is something for everyone here at Polk State. And you won't just earn your degree.
With opportunities including a rigorous Honors Program, dozens of student clubs and organizations, intercollegiate athletics, arts programming, cultural events, and numerous leadership opportunities, students develop into well-rounded individuals with lifelong interests and friendships.
I welcome you to explore the exciting possibilities that await you here at Polk State College. Browse our catalog and polk.edu, come to campus and talk to our dedicated faculty and staff, and discover for yourself how Polk State will propel you forward into a successful future.
Soar, Eagles!
Angela M. Garcia Falconetti, Ed.D.
President